Ipswich dogs raid: Hundreds email police after images released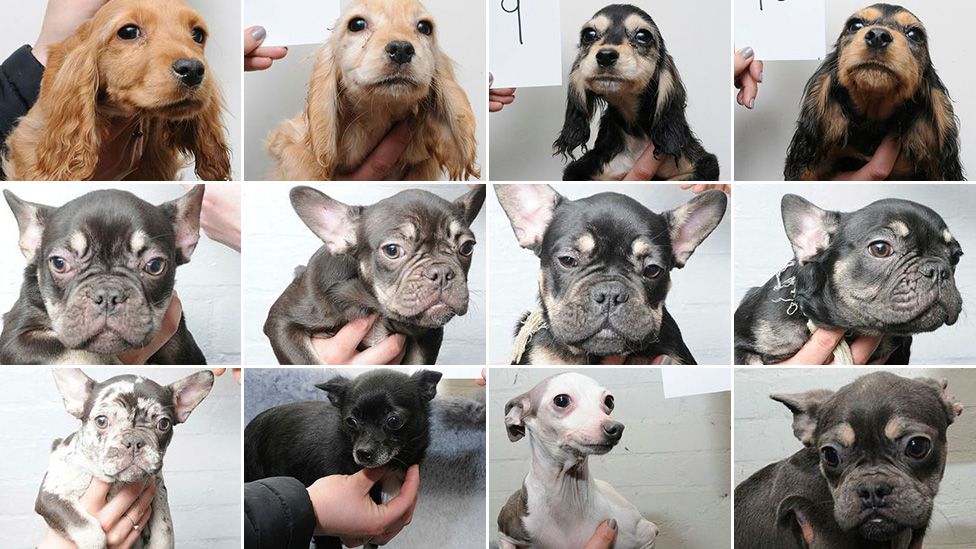 A police force which released photos of 48 dogs seized during a raid in a bid to trace their owners said it had received more than 600 email inquiries.
Suffolk Police said due to a "lack of identifying features" it had been "challenging" to trace the owners.
Four people arrested in connection with the raid on suspicion of conspiracy to steal are due to answer bail in June.
A total of 83 dogs were seized at the site, but police said photos of the remaining 35 dogs were not being issued at this stage because they were subject to ownership inquiries or were young puppies.
A spokeswoman for the force said: "We are continuing to carry out further inquiries in relation to more than 230 of these emails.
"A number of the inquiries received include those people offering to foster the dogs but at this stage, only those people with ownership rights should get in contact."
Proof of ownership can include veterinary records, pictures of the dog with any distinctive markings, details of microchipping or any purchase details.
Related Internet Links
The BBC is not responsible for the content of external sites.