Ipswich aims to become 'UK's first 15-minute' town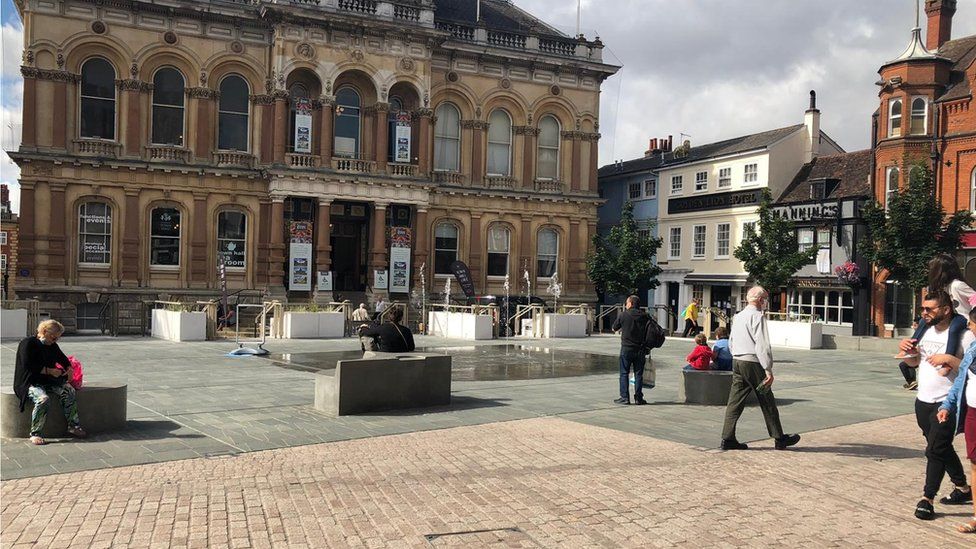 A "bold" vision to make Ipswich the UK's first "15-minute" town in a "post-Covid world" has been unveiled.
The plans would reshape the Suffolk town as more of a neighbourhood than a shopping destination with more housing, green spaces, schools and recreation.
There will be an emphasis on the town's waterfront, and how other key features including its station, central park and square, are within a quarter-hour walk.
Ipswich Central said the proposals were "ahead of the game".
Terry Baxter, chairman of the town's Business Improvement District (Bid), said: "This is a bold plan which recognises that in the new, post-Covid world, our town centre will need to rely less upon retail and develop a new purpose as a place to live and visit.
"This new strategy for Ipswich commits to many more people living centrally and having around them all that they will need to live their lives locally.
"It is exceptionally ambitious and demonstrates that, once again, we are ahead of the game."
The "15-minute city" concept was developed by Professor Carlos Moreno at the Sorbonne in Paris.
The plan for Ipswich to take on board the concept has been put together by Ipswich Vision, a partnership between organisations including Ipswich Central, the borough council, county council and Suffolk Chamber of Commerce.
Prof Dave Muller, chairman of All About Ipswich, the tourism website for the town, said: "The leisure, entertainment and hospitality sectors have been hard hit by the pandemic.
"But, as businesses in and around the town start to reopen, they will recognise that this plan will help to define Ipswich as an accessible, convenient and connected place to visit and stay."
Related Internet Links
The BBC is not responsible for the content of external sites.