Snow: BBC Stargazing presenter rescues paramedic in Suffolk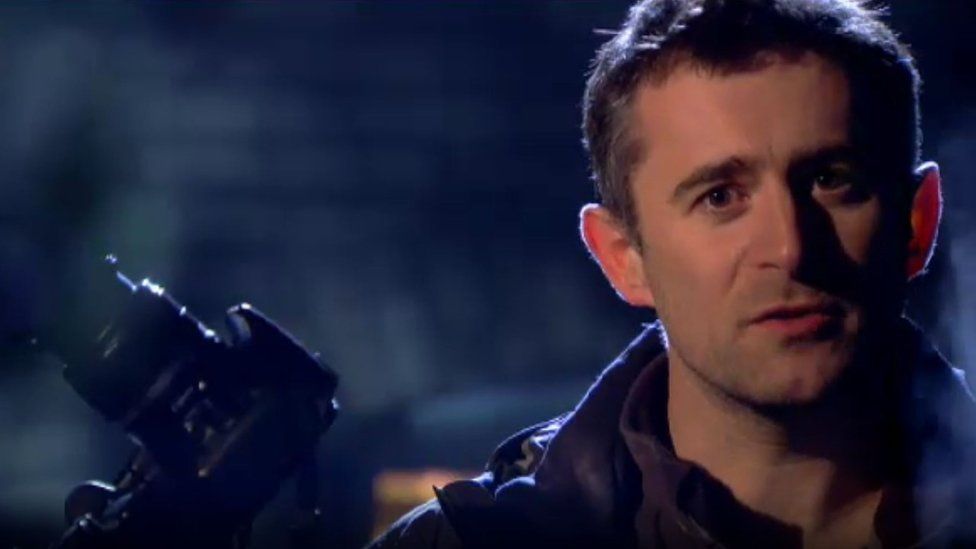 A TV presenter and astronomer has rescued a paramedic, an ambulance and a car from snow drifts.
Mark Thompson, presenter of BBC Stargazing Live, was responding to an ambulance service appeal for help from people with 4x4 vehicles.
The paramedic became stuck near Fressingfield in Suffolk when responding to call on Sunday evening.
Mr Thompson said: "There were so many impassable roads and cars that had tried [to drive] and got stuck."
He said he was called at about 20:00 GMT "having just annoyingly got in the bath" with a request to help the paramedic.
But before he could reach them, he had to rescue another car, digging and dragging it out of the snow with his own vehicle.
"By the time I got near another member of the public had got their car stuck so I spent the best part of an hour trying to shift them out of the way," said Mr Thompson.
"It involved lots of digging and a tow rope to be able to get to the paramedic, only to find he had gone in an ambulance with a patient to hospital."
Just pulled an Audi TT out of the snow while on my way to help a paramedic who was stuck. The Audi was in the way so had to shift them first.. back roads around South Norfolk are pretty grim so if you don't need to go out please don't.. we are on a lockdown after all!

— Mark Thompson (@Astronomer_Mark) February 7, 2021
The ambulance then also became stuck, but the stargazer in shining armour was also able free it and help it on its way to hospital.
Mr Thompson was later able to help the paramedic back to his vehicle around 02:00 GMT and get him "out of the ditch and back on to the A140".
He said he had to take the "back roads" to his home near Harleston, Norfolk, as the main route was blocked, resulting in a three-hour journey, which he said would normally take 15 minutes.
The science writer, who has also appeared on Good Morning Britain and This Morning, said he finally got home at 05:00.
Well that was a long journey! Finally recovered the paramedics car & got him to A140 by about 2am. Then spent next 3 hours trying to cut across country because two lorries have blocked the A140 (in my direction home) Snowdrifts and abandoned cars aplenty! Time for bed.. nite all

— Mark Thompson (@Astronomer_Mark) February 8, 2021
Norfolk Police warned people they should not be driving "unless you really have to".