Felixstowe and Harwich ports submit bid for 'freeport' status
A bid for "freeport" status for two existing ports has been submitted after the project was approved by a council.
East Suffolk Council unanimously backed the bid for the Port of Felixstowe and Harwich International to become one of 10 freeport facilities across the UK.
Freeport East would see owners Hutchison operate a single custom zone covering both coastal ports.
The government is looking to create 10 freeports across the UK and will announce scheme approvals in Spring.
Hutchinson said the status would help bring "lasting regeneration" to Felixstowe and Harwich, which face each other across the water between Essex and Suffolk.
The Port of Felixstowe is the UK's largest container port, accounting for more than 40% of UK container traffic.
Harwich International Port is primarily a ferry terminal with twice-daily services to the Netherlands and direct trains to London.
East Suffolk Council's Conservative leader Steve Gallant said: "It will have a huge financial and economic benefit to the district, and the district of Tendring where Harwich sits."
The government said its Freeports initiative would allow firms to import goods and then re-export them outside normal tax and customs rules.
If the government backs the bid, it was claimed it could create up to 13,500 new jobs for the area over 10 years.
Estimates suggest it would deliver an additional 1.3m tonnes of international trade volume and £66.4m in gross value added, the council said.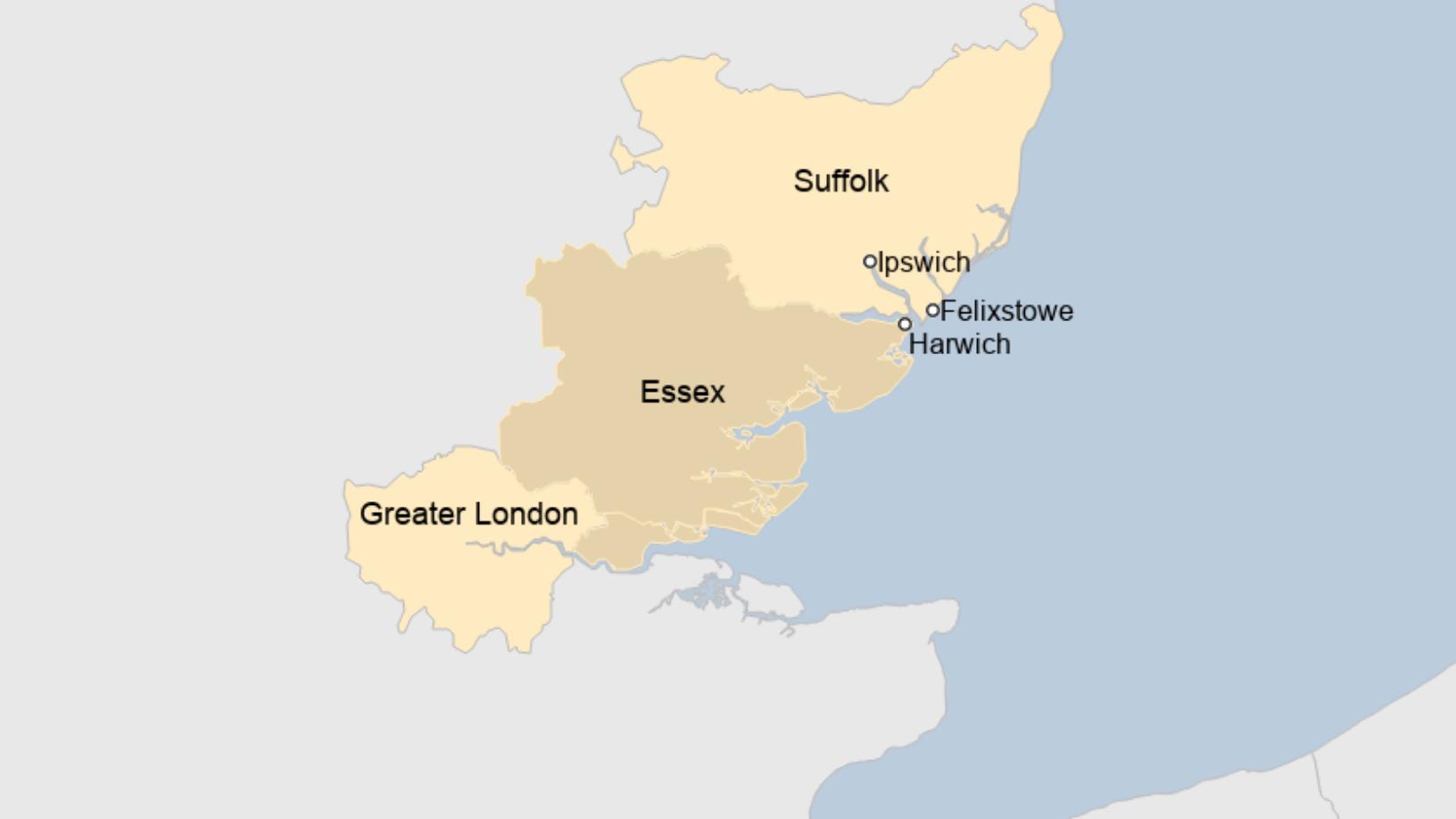 What are free ports?
Also called free trade zones, they are designated areas where the normal tax and tariff rules of the country in which they are based do not apply.
They allow goods to be imported, manufactured and re-exported without being subject to checks, paperwork, or import taxes, known as tariffs.
This means raw materials can be imported, then engineered into whole products for export.
Typically, companies operating in the zone pay lower taxes, such as reduced VAT and lower rates of employment tax.
But critics argue they simply defer the point when import tariffs are paid, which then still need to be paid at some stage.
In Felixstowe, approval would see a 68-acre logistics park developed.
Bathside Bay at Harwich would also be developed for the freeport scheme.
Harwich is also the operations and maintenance base for the off-shore Galloper wind farm.