Covid-19: Christmas shop wins Ipswich Borough Council reprieve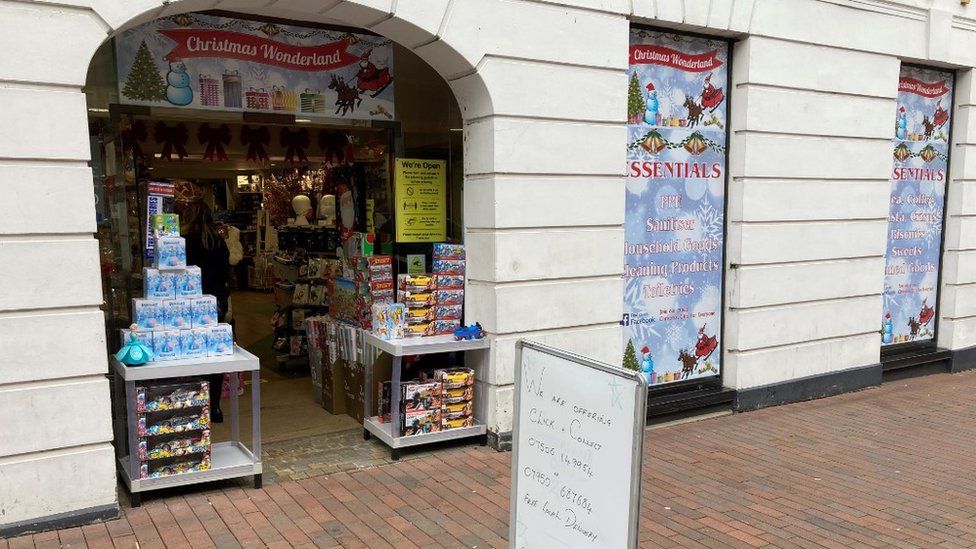 A Christmas shop that was ordered to close due to lockdown restrictions has been allowed to reopen.
But it has since been found "compliant" because it sells real Christmas trees.
Owner Zoe Scarrott said: "We're obviously very pleased that they've allowed us to open and they feel that we're now abiding by the legislation."
A council spokesman said: "The Christmas Wonderland shop has been assessed for compliance with the regulations since reopening and found to be compliant.
IBC said it was "satisfied that this retailer is complying with the amended regulations".
It said it continued to monitor compliance of businesses across the town during lockdown and "will take appropriate action where required".
When the prohibition order was issued, Ms Scarrott said she felt "discriminated against" as a small business.
She said the shop's tenancy agreement had always allowed it to stock essential items in case of a second lockdown.
However, because the prohibition order had already been issued, it was only the change in legislation that allowed it to reopen.
"We never intended to get into a fight with the council but we just wanted people to consider the bigger picture," she said.
"We won't claw back what we've lost but it gives us extra time to try to make it up."
England is due to come out of the current lockdown on 2 December.
Related Internet Links
The BBC is not responsible for the content of external sites.