Ipswich Town: Kevin Beattie statue fundraising nears total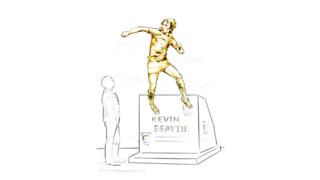 Fundraising for a statue of Ipswich Town footballer Kevin Beattie is tantalisingly close to its target.
The central defender, voted Ipswich's greatest-ever player, died from a heart attack in September, aged 64.
More than £6,000 was raised by fans at the team's match against Sunderland on Saturday and is being matched by the Ipswich Town owner Marcus Evans.
An anonymous £5,000 donation on Monday means the campaign is less than £5,000 away from the £110,000 target.
The fundraising campaign, called The Beat Goes On, was started in December by BBC Radio Suffolk, where Beattie was a regular on-air contributor, in conjunction with local newspapers and the TWTD website.
Fans contributed £6,448 to the cause on Saturday through a bucket collection that Marcus Evans promised to match.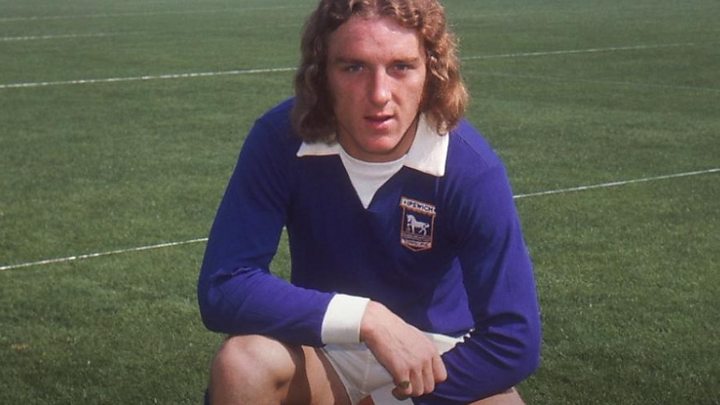 Since Friday, the campaign has also had £5,430 in donations on their fundraising website page including £5,000 from a mystery donor.
Ipswich Star and East Anglian Daily Times (EADT) editor Brad Jones said the weekend's fundraising showed how much passion there was to see the statue built.
Sean Hedges-Quinn was commissioned to design the bronze statue to be positioned outside Ipswich's Portman Road stadium - near the sculptor's existing statues of Sir Alf Ramsey and Sir Bobby Robson, who both managed Ipswich and England.