'Shock' as late mum spotted in Strictly Come Dancing tribute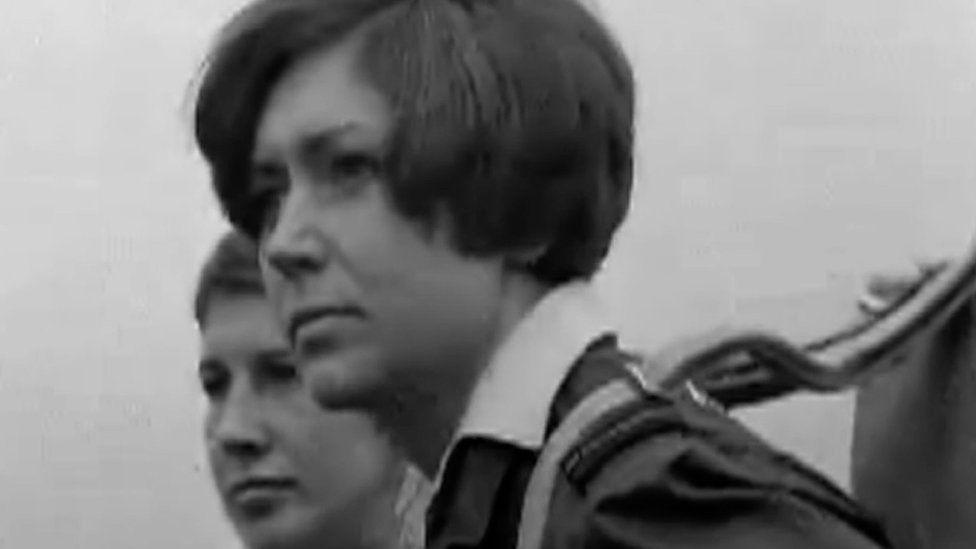 A man has told how he has been left "emotional" after old film footage of his wife, who died in childbirth, appeared on Strictly Come Dancing.
Mr Mason, of Felixstowe, Suffolk, said it was the first time his daughter had seen any moving footage of her mother.
"Like the rest of us, she is absolutely flabbergasted," he said.
Mr Mason said his daughter, Claire, now lived in New Zealand with her family and had been sent the clip of her mother.
"That's the first time ever she has seen her mother other than in photos," said Mr Mason.
"She's watched it over and over again... it is beyond belief."
Mr Mason said his late wife's cousin contacted him after spotting his late wife, who had been in the RAF, on Sunday's Strictly results show during a tribute montage, featuring British Pathé footage.
"I looked on iPlayer and at the start of the programme there was... about 10 seconds of black-and-white footage of women in the RAF and lo and behold my late wife was on there," he said.
After watching the show he said he felt "really emotional, flabbergasted - just unreal".
The parachute jump had been filmed in 1969, six years before Mrs Mason suffered a brain haemorrhage.
She died the day after giving birth to the couple's daughter by Caesarean section.
Strictly Come Dancing programme makers located the full film after Mr Mason made a plea to BBC Radio Suffolk to find out if there was any more footage from the jump.
Related Internet Links
The BBC is not responsible for the content of external sites.