Kelsale protected from 'unwanted development'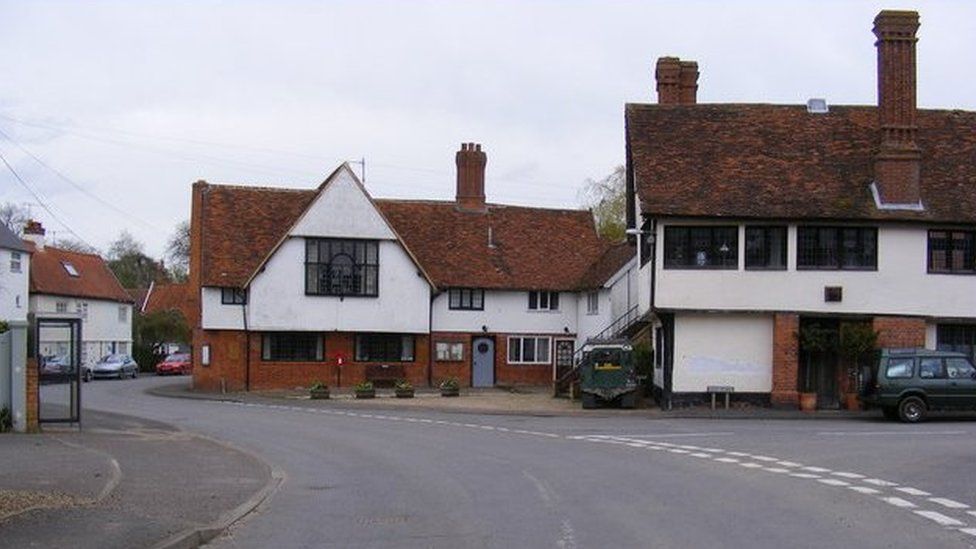 A village's historic buildings, some medieval, will be protected from unwanted change after the village was granted Conservation Area status.
The designation tightens the rules governing what can be built or demolished in the centre of Kelsale in Suffolk.
It aims to protect its 16th Century manor house, medieval church and 19th Century allotments.
Villagers have been campaigning for 10 years to achieve the special status.
Parish councillor Edwina Galloway said the aim was to protect the character of the village, not preserve it in aspic.
Kelsale, which is just north of Saxmundham and has a population of about 1,000 people, has 32 Grade II-listed buildings, and also has an important wildflower meadow.
"There are so many wonderful aspects - it's got some amazing buildings and stories," said Mrs Galloway, who led the campaign on behalf of Kelsale-cum-Carlton Parish Council.
"It's been going a little while, but it feels good that it's the start of hopefully keeping the best of the village."
The status was granted by Suffolk Coastal District Council after 60% of villagers voted in favour of it in a consultation exercise, according to the Local Democracy Reporting Service.
This status imposes tight planning restrictions on new buildings, on demolishing existing structures and on felling trees within the protected area.
A report to the council's Cabinet said: "Designation will protect and enhance an attractive example of an historic village of traditional character with a distinctive mix."
Kelsale's new status means east Suffolk, which covers the Suffolk Coastal and Waveney districts, now has 52 Conservation Areas.
Related Internet Links
The BBC is not responsible for the content of external sites.