'Udder chaos' as 85 cattle escape field in Suffolk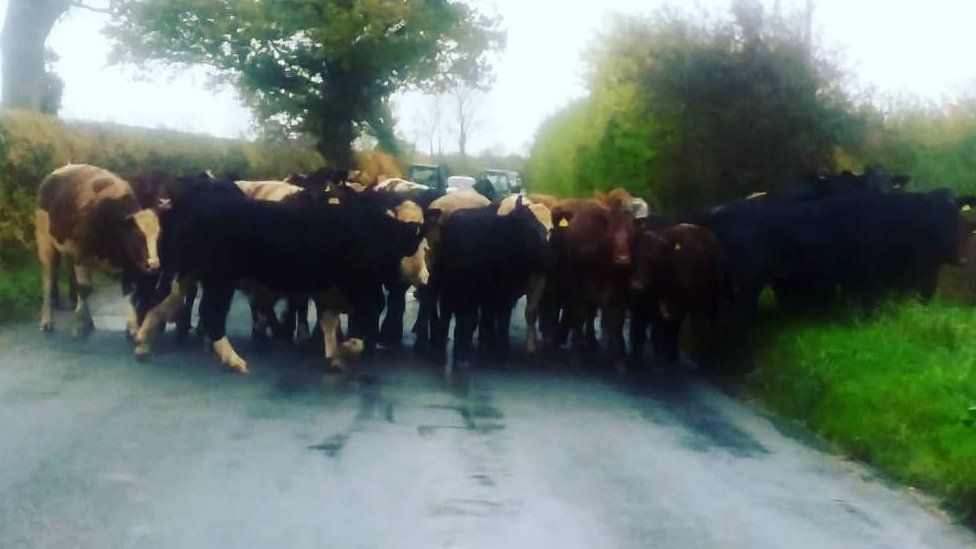 A herd of cattle caused "udder chaos" on a rural road when they escaped from their field, police said.
Suffolk Police said 85 cows had wandered more than two miles (3.2km) away from home.
It said the B1116 at Owl's Green, north of Framlingham, was closed for a short time while officers helped a local farmer to "mooooove" the animals.
A number of comments in response to the Facebook post accused the police of "milking" the story.
Using the hashtag #thegreatescape, police said: "Udder chaos in Owl's Green today as officers helped a local farmer mooooove 85 escaped cattle back into their field.
"The B1116 had to be closed for a short while as the cows managed to wander over two miles away from home."
One Facebook user commented: "Similar incident down here on a crossing over the M25, but steaks were a lot higher," while another responded: "They did well, it was Friesian cold out there too."
Related Internet Links
The BBC is not responsible for the content of external sites.