MP Dan Poulter works 28 hours a week as doctor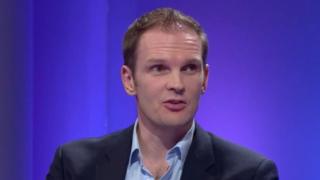 Conservative MP Dan Poulter is working as a doctor 28 hours a week - longer in a second job than any other MP in Parliament, the BBC has found.
Dr Poulter has increased his work as a paid doctor on top of his £77,000 parliamentary job.
The average time worked per week by MPs with second jobs is 4.6 hours.
Dr Poulter, the MP for Central Suffolk and North Ipswich, said his NHS work did not interfere with his work as an MP and gave him valuable experience.
A Suffolk county councillor, who asked not to be named, told the BBC there had been disquiet in the constituency.
"I think there are some concerns," the councillor said. "It raises questions - are you an MP or are you a doctor? People are raising that with me."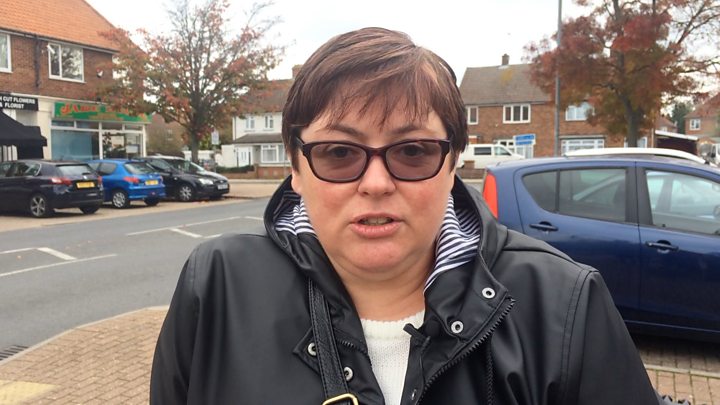 Analysis
By Andrew Sinclair, political correspondent, BBC News
Should MPs have second jobs?
It's a question which has been asked for years. MPs will argue that while a salary of £77,000 is a lot of money to many, they could be earning more in the private sector.
Working outside parliament keeps them in touch with the real world, so providing they fulfill their duties as an MP what's wrong with earning a bit on the side?
The problem for Dr Poulter is that he's not just doing a few extra hours here and there, he's on contract to work an extra 28 hours a week away from parliament.
And on paper his parliamentary record does not look great.
I'm told that he has a hard working team supporting him and he's always in parliament for important business. He believes his constituents are happy with him.
But Dr Poulter has the backing of his local association executive, which is in the process of recommending him to be re-adopted as a candidate for the next general election.
According to Dr Poulter's register of members' financial interests, he earns £41,000 a year as an NHS doctor in London.
He is training to be a consultant in psychiatry and has been working shifts at Guy's Hospital, close to the House of Commons.
MPs' outside interests
The highest earner was Geoffrey Cox, who has received more than £300,000 for his work as a barrister, which he declared in the October register
There are six lawyers, some of whom are high earners but work fewer hours than Dr Poulter
There are five armed services reservists
Perhaps the most interesting is Douglas Ross, MP for Moray, who is an assistant referee for the Scottish FA and UEFA and earns £425 a match
There are number of authors including Nadine Dorries, and others who have newspaper columns such as Boris Johnson and Michael Gove
Dr Poulter increased his hours from 50 to 90 a month (12.5 to 22.5 hours a week) in March this year and to 112 hours a month on average from August.
In July, a Standards in Public Life report on MPs' outside interests found 119 MPs had regular paid work outside the Commons and those MPs on average worked 18.5 hours a month - or 4.6 hours a week.
Dr Poulter has a voting record of 56% since June 2017, which is among the lowest for Conservative backbenchers.
A number of other MPs earn more money in their second jobs than Dr Poulter.
None, including 13 MPs who are qualified medical doctors or nurses, works more hours.
Dr Poulter was first elected in 2010 when he made a public pledge to be a hard-working constituency MP and "put the interests of local people above... personal considerations".
He was on sick leave last autumn and returned to work in January this year.
In March the MP was cleared by an internal disciplinary committee over allegations of inappropriate behaviour towards female colleagues. He described the allegations as false and scurrilous.
You may also be interested in:
Labour MP Sandy Martin, whose neighbouring constituency also covers Ipswich, gave up his second job as a councillor, which earned him £18,000 a year, after being elected in 2017.
Mr Martin, who has a voting record of 84.5% since entering the Commons in June 2017, told the BBC: "I couldn't do my job as an MP if I also had a second job."
Dr Poulter told BBC Look East: "As my constituents appreciate, I have worked in a part-time capacity as a doctor in the NHS ever since being elected.
"The majority of my medical work is done either in the mornings before Parliament sits or during the recesses.
"It never interferes either with parliamentary duties or my responsibilities in the constituency.
"Indeed, I have always believed that working on the front line of the NHS brings valuable first-hand experience and perspective to my role as an MP."