Tavis Spencer-Aitkens death: Teenager 'had no choice over gangs'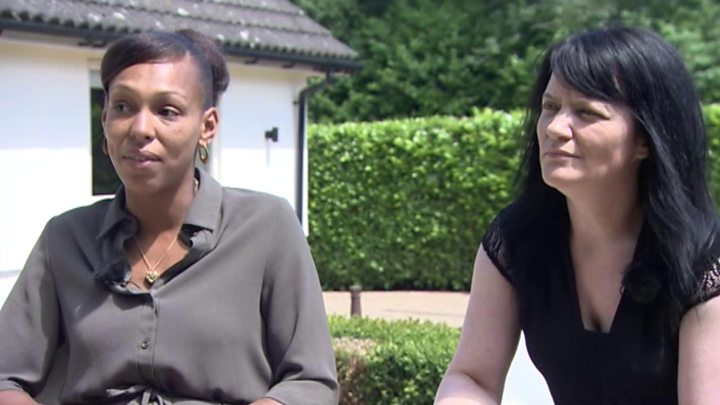 The family of a teenager stabbed to death has said he was forced to take part in gang activity.
Tavis Spencer-Aitkens, 17, died in hospital from a single stab wound after being attacked in Packard Avenue on Ipswich's Nacton estate, on 3 June.
His aunt said Tavis, who lived in the town, had been pressured to take orders from older people, despite their efforts to steer him away from trouble.
Two people have been charged with his murder.
Tavis's aunt Sinead Brown said relatives had offered the teenager jobs in a bid to keep him away from bad influences, but that he had been targeted.
"He never had a choice, he was chosen and tried many times to tell me that but I didn't quite get that - I get it now," she said.
"Even when he refused to do as they wished, they continued to follow him, to taunt him to do as he was told."
His stepmother Helen Forbes said Tavis, a twin, was known in his family for his kindness and that every day was now "painful".
"Tavis around his family was beautiful, a heart of gold, [he] would do anything for his family," she said.
"As parents we can guide our children, but they are scared."
Ms Brown and Ms Forbes urged anyone with information about Tavis's death to contact police.
Suffolk Police launched a fresh appeal last week for witnesses to come forward and on Wednesday said a mobile police station remained on the Nacton estate.
Four men, a woman and 17-year-old boy have also been arrested in connection with the case and released while inquiries continue.