Lowestoft newsagent tackles knife-wielding robber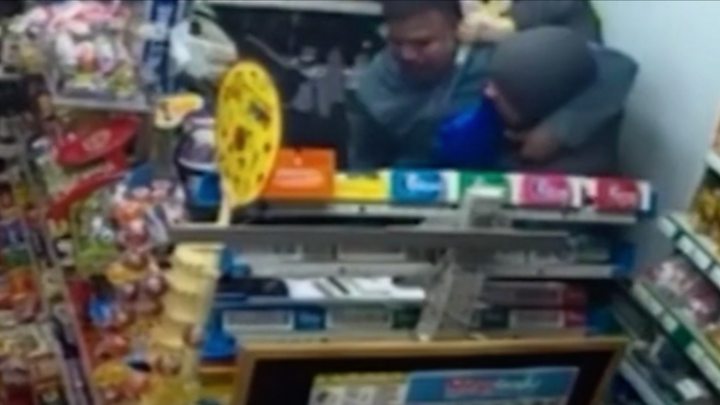 A newsagent who had a knife held to his neck during a robbery chased his attacker and pinned him to the ground until police arrived.
Siva Sivapathasumtharam was working alone at SK News in Lowestoft when Jac Burrows, 23, demanded money and, after a tussle, took the shop's till.
The shopkeeper ran after Burrows and wrestled him to the ground with the help of a member of the public.
Burrows was jailed for four years and six months after admitting the offence.
Suffolk Police said Burrows, of Oulton Road, Lowestoft, entered the shop at about 21:55 GMT on 21 March and went to purchase a drink.
He then brandished the knife and went behind the counter, where he pushed Mr Sivapathasumtharam and demanded money.
Mr Sivapathasumtharam said he was not scared at the time but now fears for the safety of his family of four children, who were in their home above the shop at the time.
The 37-year-old said he moved from London to Lowestoft almost five years ago because it was "nice and quiet" and up until the incident "had no problem".
Mr Sivapathasumtharam said his customers were "nice" to him but he has considered selling up since the robbery.
Burrows was jailed for robbery and possession of a knife in a public place in relation to the incident.
He was also charged with possession of a bladed article, theft and assault after cartons of cigarettes were stolen in Corton.
Burrows, who was sentenced at Norwich Crown Court on Wednesday, admitted all of the charges.