Harry Potter book printers sold for £23.8m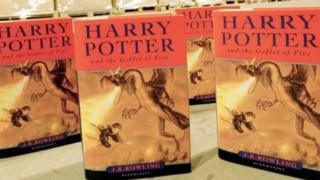 The 200-year-old book printers that produced the bestselling Harry Potter series has been sold for £23.8m.
Clays Ltd prints and binds 150 million books every year at its 19-acre production and distribution site in Bungay, Suffolk.
The firm has been sold by marketing company St Ives to the privately owned Italian print group, Elcograf.
There will be no redundancies and the senior management team will remain in place, a spokeswoman confirmed.
Clays' managing director Paul Hulley described Elcograf, which employs 900 people across six sites in Italy, as "one of Europe's largest and most ambitious print groups".
Clays, which employs about 700 people, prints books for a number of UK publishers, including Penguin Random House, Bonnier and Cambridge University Press.
Mr Hulley described the sale as "a new era" in a "challenging market".
"Beginning as a family business, we have thrived in public ownership under St Ives since 1986 but this is the right time for change," he said.
"We are able to face the future with confidence in our ability to think and invest for the long term."
However, Mark Walker, the regional officer of trade union Unite, said negotiations were under way between management and staff to make sure jobs were safe at the Bungay site.
"Clays is the heart of the local community," he said.
"This is a highly skilled and loyal workforce that is understandably concerned about job security. Our reps are today strongly making the case for guarantees that there will be no job losses."