Ex-Ipswich Drum and Monkey pub to be demolished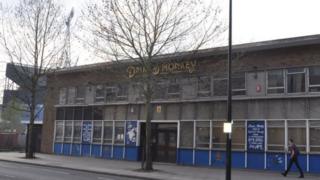 A pub once popular with football supporters and live music fans is set to be demolished so the land can be used for a car park.
The Drum and Monkey, near Ipswich Town's stadium, was shut two years ago after suffering a drop in trade.
Ipswich Borough Council has agreed an application for 23 car parking spaces on the site.
Demolition of the pub, which was built in 1962, is due to begin next month.