Bupa care home in Ipswich to close due to 'lack of demand'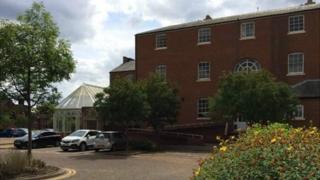 A care home which inspectors said required improvement is to close, its owners said.
Bupa said it was closing Anglesea Heights in Ipswich "due to a lack of demand".
The nursing home, which has space for 125 people but has 40 residents, was rated as requiring improvement by the Care Quality Commission in 2017.
Bupa said it is working with Suffolk County Council and the NHS to find new homes for residents.
Barry Yarnley, managing director for Bupa Care Homes, said its residents' wellbeing remained its top priority and Anglesea Heights will remain open until they are relocated.