Ford Escort worth £18,000 stolen from Freckenham to Worlington road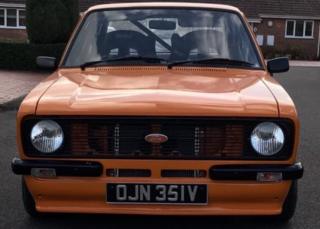 A 1979 Ford Escort, which police said was thought to be worth about £18,000, has been stolen.
Suffolk Police said the orange Ford Escort 1300 was parked on the B1102 Freckenham Road, between Freckenham and Worlington, near Mildenhall, when it was taken.
The force said the theft happened between 07:00 and 11:00 GMT on Monday.
Police are appealing for information.