Ex-UKIP councillor in court over wife's Stowmarket death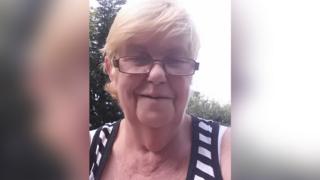 A former councillor accused of murdering his wife has been remanded in custody after appearing in court.
Anne Searle, 62, died after she was found unresponsive at the couple's home in Stowmarket, Suffolk, on Saturday night.
Stephen Searle, 64, appeared via video link at Ipswich Magistrates Court.
Magistrates remanded the former Royal Marine and Suffolk county councillor in custody until Wednesday when he will appear at Ipswich Crown Court.
During the four-minute hearing, Mr Searle confirmed his name, date of birth, address and nationality.
His solicitor, Christopher Casey, told the clerk of the court that he could give no indication at this stage as to how Mr Searle would plead.