Brandon couple told to demolish home built without permission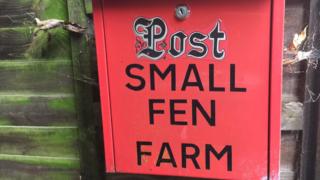 A family's home in the Suffolk countryside must be demolished after it was built without planning permission, a judge has ruled.
David and Ann Usher have been fighting to save their home on Fen Lane, Brandon, for five years.
They argued they had "only renovated" an existing building and demolition was "excessive".
However, Judge Nathalie Lieven QC dismissed the claim, opening the way for council workmen to tear it down.
London's High Court heard Forest Heath District Council issued an enforcement notice requiring the demolition of the house in November 2012.
Since then, the couple have twice pleaded with government planning inspectors they should be allowed to keep it.
However, the house was deemed "harmful to the character and appearance" of the surrounding area, one inspector said.
Claims demolition would breach the couple's human rights and those of Mr Usher's sick mother were also rejected.
In January 2017, the council told the couple it would take "direct action" and send in its own workmen to demolish the house.
Demolition was delayed after the couple launched their High Court challenge.
'Disproportionate and unreasonable'
Their barrister, Ned Westaway, said they had not been given a fair opportunity to argue their case before the council.
They had been given only a week's notice of the "disproportionate and unreasonable" demolition decision, he argued.
The council, he added, should have considered every available alternative to sending in a demolition crew.
Dismissing their claim, Judge Lieven said the couple had been given "every opportunity" to persuade the council otherwise.
Mr and Mrs Usher had "chosen" not to demolish their home themselves "despite being given very clear extended deadlines" by the council, she added.