USAF move out of Mildenhall delayed by two years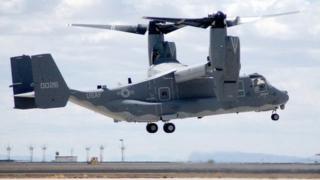 The relocation of an American airbase out of the UK has been delayed by two years, the United States Air Force (USAF) has said.
The 100th Refuelling Wing at Royal Air Force Mildenhall, Suffolk, is due to move to Ramstein Air Base in Germany.
The USAF said the relocation had been stalled due to continuing discussions between officials from the United States and Germany.
The move is part of a programme to save £320m ($500m) a year across Europe.
Master Sgt Alex Griffin, a spokesman for the USAF, said: "The process of moving personnel and assets from RAF Mildenhall to bases in Germany has been delayed by 24 months because of discussions between the United States and Germany pertaining to program management, procedures and responsibilities."
The USAF is also due to leave RAF Alconbury and RAF Molesworth in Cambridgeshire.
The moves have been delayed to 2024, the USAF said.
RAF Mildenhall is used as a transport hub by the USAF and is home to the KC-135 tanker fleet and special operations forces.
It has about 3,200 military personnel, with 400-500 UK civilian staff employed there.
West Suffolk MP Matthew Hancock said the delay would give more time for the area to prepare for the Americans' departure.
"We in West Suffolk are proud to host the US Air Force, who do such important work in defending our shared values and interests," he said.
"This delay will give yet more time to prepare for any US departure, and we must prepare for all eventualities. "
RAF Alconbury and RAF Molesworth are used as USAF communications bases, rather than for flying.
Their operations are moving to RAF Croughton, Northamptonshire.