Corrie Mckeague: Swingers website membership investigated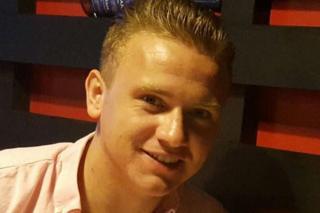 Missing airman Corrie Mckeague's membership of a swingers website is part of the police investigation into his disappearance.
The 23-year-old RAF gunner vanished after a night out in Bury St Edmunds, Suffolk, on 24 September.
His mother Nicola Urquhart said he had a Fab Swingers account.
A Suffolk Police spokesman said: "We are aware of the social media and websites Corrie was using. This is part of our investigation."
What we know about Corrie Mckeague's disappearance
Mr Mckeague, from Dunfermline in Fife, was last seen walking alone in the market town at about 03:25 BST.
He walked into a dead-end area known as the "horseshoe".
It emerged on 9 January his girlfriend April Oliver is pregnant with his baby.
Mrs Urquhart said his Fab Swingers account was "not a secret" and that it was known to the family "long before he went missing".
"We were able to give police usernames straight away so they could start looking into it," she said.
"As far as I'm concerned it's nothing to do with the investigation but the police are looking into it."
Mrs Urquhart also said her son was not suffering from depression or mental health issues.
A second public search for Mr Mckeague, who is based at RAF Honington, will take place on 22 January.
Suffolk Police revealed they have identified three of the five people who were captured on CCTV footage since new images were released on Friday.