Hollesley Bay prisoner jailed for robbery missing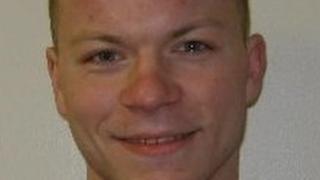 A 20-year-old prisoner has absconded from an open prison in Suffolk.
Michael White was last seen at Hollesley Bay prison on Friday and was reported missing following a prison roll call at 06:30 GMT on Saturday.
Suffolk Police said he was serving a sentence of three-and-a-half years for robbery and they appealed for information on his whereabouts.
White is 5ft 10ins tall and white, with blue eyes and brown hair. He is of slight build and is clean shaven.