Missing Corrie Mckeague: Suffolk police search 'lacks resources'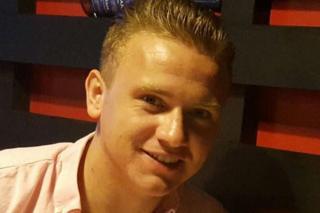 The uncle of a missing serviceman has criticised a "lack of police resources" available to search for his nephew.
Tony Wringe said police were yet to identify 23 people spotted on CCTV in connection with the disappearance of Corrie Mckeague.
He said it was "apparent" that Suffolk police did not have the "resources they need".
A police spokesman said work "continues to identify" those captured on security cameras in Bury St Edmunds.
For more on this story and other Suffolk news
Mr Wringe, who has a background in counter-terrorism, said: "I have a lot of respect for the DI leading this investigation; I think he is competent and determined to bring about an outcome.
"But he is doing this without the resources he needs to get there. I can see his frustration."
He added: "If this was Prince Harry, who is just another serviceman, then police and every other agency would be involved."
Mr Mckeague, originally from Dunfermline in Fife, was last spotted on CCTV walking alone and eating takeaway food in Bury St Edmunds at 03:20 BST on 24 September.
He was seen going into the "Horseshoe" area, a loading bay area close to Brentgovel Street, and not seen coming out again.
Mr Wringe said it has been "physically tested and proven that a person cannot leave this area on foot without being seen by at least one of the cameras".
A police spokesman confirmed that 23 people were yet to be identified from CCTV footage.
The individuals are seen walking in either Brentgovel Street or Short Brackland between 03:00 and 08:00 on 24 September, police said.
The spokesman said: "Police have seized 1,100 hours of CCTV footage and work continues to identify these individuals.
"We would continue to ask anyone who was there to come forward."