Immigrants 'smuggled into Bawdsey by yacht'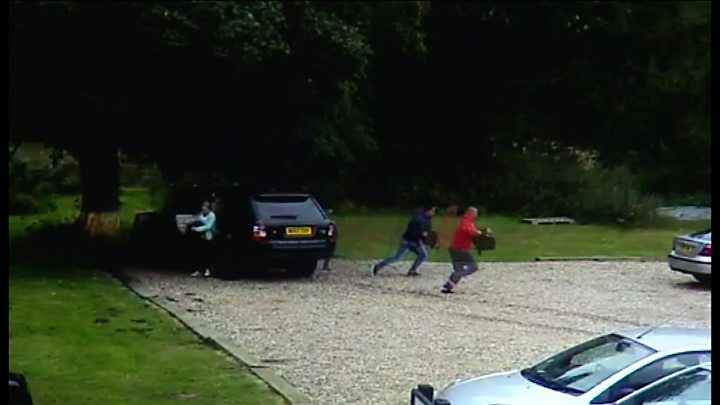 Border Agency staff were late to respond when suspected illegal immigrants were smuggled into Suffolk on a yacht, it is claimed.
A group was reportedly seen being taken off a boat on the quayside at Bawdsey at about 18:30 BST on Saturday.
Assistant harbour master Stephen Read, of Felixstowe Ferry, said: "We didn't have any support from the Border Agency."
The Home Office said it was investigating.
The group got into a Range Rover at the quayside. Six people were later seen fleeing a Range Rover, 10 miles away.
Mr Read said he called the immigration crime hotline and was told officers would be five minutes and would need a boat to go out onto the water inspect the 28ft yacht.
He added: "[After an hour] it was dark and we went home."
The yacht, crewed by two Dutch men, had disappeared from the quay by Sunday morning.
Later that day, four men and two women were captured on CCTV running from a Range Rover with blacked-out windows at The Unruly Pig pub in Bromeswell, near Woodbridge.
Seven minutes later, the car was found abandoned in the pub car park by police.
One man is described as white, wearing a red fleece top and carrying a black bag, the second as tanned, wearing a blue top and dark jeans.
The third was reportedly white, wearing a white T-shirt and shorts, and the fourth had a dark or blue top.
One of the women was wearing a pink fleece top, jeans and white trainers and the other was white with light blonde hair and wearing a green top.
The Home Office released a statement late on Monday which said: "We take a robust approach to maritime security.
"Border Force uses a combination of cutters, radar and aerial surveillance to detect and stop small craft.
"We also work closely with domestic and international partners on an intelligence-led approach, allowing us to tackle the criminals involved before they leave for the UK."