Lauri Love: Hacker claims extradition would 'result in a tragedy'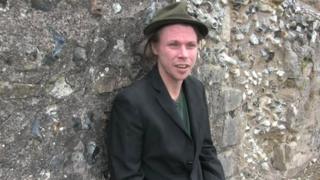 An autistic computer hacker has told a court extraditing him to America would 'result in a tragedy'.
US authorities want to prosecute Lauri Love, 31, of Stradishall, for allegedly stealing details from its government computers.
The two-day extradition case is being heard at Westminster Magistrates' Court.
Mr Love, who has Asperger Syndrome and depression, told the court: "If I have justice it will be here in the UK."
LIVE: For more on this and other Suffok stories
He said the "deck" was "stacked" against him because the American justice system "coerces" accused people into pleading guilty to get reduced sentences.
The accusations
The US authorities claim Mr Love hacked into and accessed information from:
US Federal Reserve
Nasa
The FBI
Missile Defence Agency
---
He told the court he doubted there was "any prospect" of him having justice if he was sent to the US.
"If I was sent to America under horrific conditions those urges to bring my life to an end would be a lot stronger.
"Sadly what I expect will happen - the urges, the despair, the helplessness, the hopelessness - I will exercise what remains of my self-control and I will take my life.
"(Extradition) will result in a tragedy that could be avoided by not having me kidnapped."
The hearing continues.