Footballer Alex Henshall banned from driving after speeding in Ipswich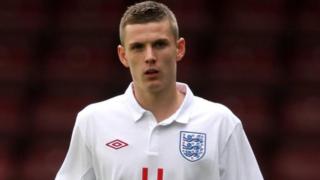 A footballer has been given a six-month driving ban after he was caught speeding at 53mph (85kmph) in a 30mph (48kmph) zone in a town centre.
Alex Henshall, 22, who played for Ipswich Town, was caught on Commercial Road, Ipswich,
The Kilmarnock winger, who played for England's youth team, was also given six penalty points by magistrates.
He was ordered to pay a £40 victim surcharge, fined £395 with court costs of £150.
Henshall, also formerly of Swindon Town, did not appear at Ipswich Magistrates' Court, but his solicitor submitted a letter to the court in which he admitted the offence which occurred on 7 September, last year.