Two arrested after man hit by car in Bungay dies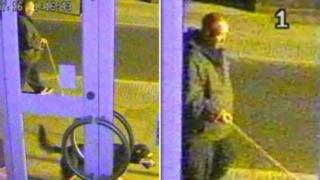 Two men have been arrested on suspicion of causing death by dangerous driving after a man, hit by a car, died.
Shane Lay, 42, of Loddon Road, Broome, Suffolk, died in hospital following the crash in Bridge Street, Bungay, around 01:40 BST on Friday.
Police said officers located a Nissan Qashqai car at an address in Suffolk and two men were arrested.
The car is being forensically examined. The men are due to be interviewed.