Polls close in council and PCC elections in Suffolk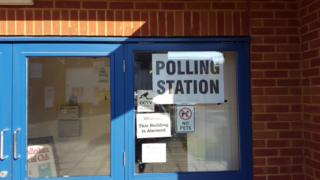 Voting has ended in elections held across Suffolk.
A third of the seats on Ipswich Borough Council are being contested and a new police and crime commissioner (PCC) for Suffolk will also be elected.
There are by-elections at Suffolk County, Forest Heath, St Edmundsbury, Newmarket and Bury St Edmunds councils.
Polling stations opened at 07:00 BST and closed at 22:00 BST. Across England, elections are being held at more than 120 councils.
There are also elections for 36 PCCs.