Ex-teacher John McKno admits boarding school sex abuse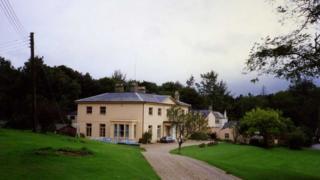 A former teacher has admitted sexually abusing five pupils at three different boarding schools.
The trial of John McKno, 70, was about to start when he pleaded guilty to nine charges, which date back to the 1970s and 80s.
His victims were all boys under the age of 16, and one was under the age of 14.
At Ipswich Crown Court, McKno, from Alby in Norfolk, was told he faces a "significant" jail term when he is sentenced on 29 March.
He had pleaded guilty to four counts of indecent assault, two of gross indecency and three of committing a serious sexual offence.
A further three offences were ordered to lie on file.
The attacks took place at the Kesgrave Hall School near Ipswich, Suffolk; the Beam College in Great Torrington, Devon and St Michael's College in Tenbury Wells, Worcestershire - all of which have since closed.
A victim of John McKno tells his story
One of the victims who was indecently assaulted while he was at Beam College between 1976 and 1980 spoke after the guilty pleas.
The man, who is now aged 52 and had been due to give evidence had the trial gone ahead, said: "First of all it was a scary school, because I was leaving my parents [70 miles away], but it was a nice school and we slept four to a bedroom.
"In the beginning McKno came across as a very nice teacher, a fair teacher and I did well in maths.
"I can't go into too much detail but I was abused, which ruined my childhood and my trust of teachers, although it only happened once.
"I was scared, kept myself to myself and shut my mouth.
"It hasn't affected my [adult] relationships because it's something I've always buried, but yes, it's been in my head and it will never leave my head.
"I don't know about the other four victims, but his guilty plea was a life-send.
"I hope he gets a life sentence and rots there.
"It's not anger, it's just relief more than anything. I know I can close the box and sleep well at night.
"I haven't seen him for 35 years, but I'll see him at his sentencing with a smile, hopefully."
Judge David Goodin said he will receive a "significant" jail term for the "grave" offences.
He was arrested as part of Operation Garford, an investigation by Suffolk Police into historical abuse allegations at schools.