Bawdsey Radar Station museum project awarded £1.4m grant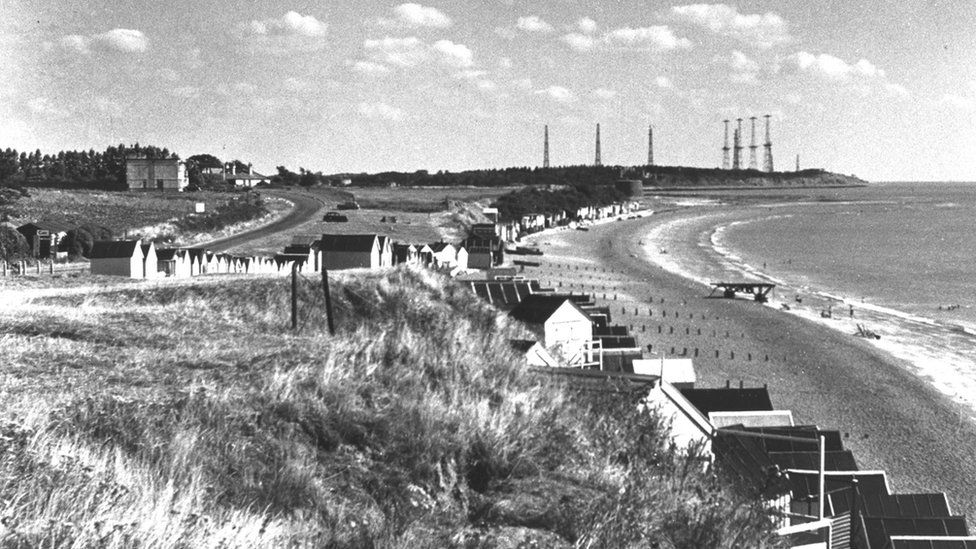 The world's first operational radar station has been awarded a grant of £1.4m to help preserve it.
The transmitter block, built in 1938 on the Suffolk coast, is crumbling and letting in water.
The Bawdsey Radar Trust will use the Heritage Lottery Fund money to conserve the fabric of the building and increase the number of public open days.
Miriam Stead, one of the trustees, said: "A project to raise £1.8m began in 2003, so this is the big one."
The building was vacated by the RAF in 1991 and its concrete walls have decayed steadily since then.
Historic England has awarded it Grade II* listed status and it is on the organisation's Heritage at Risk Register.
Ms Stead said: "It's the place where radar really came into being and it's as important as Bletchley Park in terms of the war - it helped us win the Battle of Britain.
"The money will also help us employ staff and interns to improve it as a heritage attraction and contribute to the local economy."
It is currently open for 15 days a year and the plan is to increase that to 80.
The project will highlight how radar paved the way for other inventions including GPS, more accurate weather forecasting, speed safety cameras and the microwave oven.
Robyn Llewellyn, head of Heritage Lottery Fund East of England, said: "The East of England played a vital role during the Second World War, particularly in the field of aviation.
"[It] will ensure many more people in the region and beyond are able to explore these pivotal stories from one of our nation's most important periods in its history."
Related Internet Links
The BBC is not responsible for the content of external sites.