Ruth Rendell's ashes interred in Suffolk next to husband's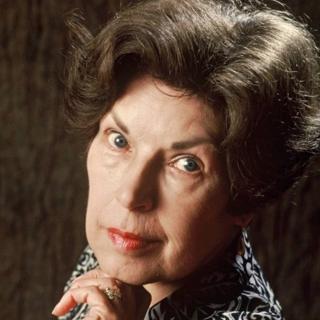 The ashes of leading crime novelist Ruth Rendell have been interred next to her husband's at a church in Suffolk it has been revealed.
The writer, who wrote more than 60 novels, died in May this year aged 85.
She wed Don Rendell, a journalist, in 1953; the couple divorced in 1975 but remarried two years later.
Baroness Rendell was said to have been devastated by his death in 1999. She has been interred next to him at St Bartholomew church in Groton.
Their son Simon Rendell, who lives in the US, told the BBC that his mother and father lived in Groton for a number of years and had homes in Suffolk for more than 30 years and had a great love of the county.
He said that his mother was interred after a "lovely service" by family friend Rev Richard Titford.
Simon Rendell said: "It was a lovely day, but a sad occasion. She (Baroness Rendell) wanted them (the couple) to be at peace together."
Baroness Rendell, one of Britain's best-selling contemporary authors, created the detective Inspector Wexford, and also wrote under the pen-name Barbara Vine.
Born in Essex, she is credited with bringing a social and psychological dimension to crime fiction.
She became Labour life peer Baroness Rendell of Babergh, in Suffolk, in 1997.