WW2 veteran from Lowestoft given France's top honour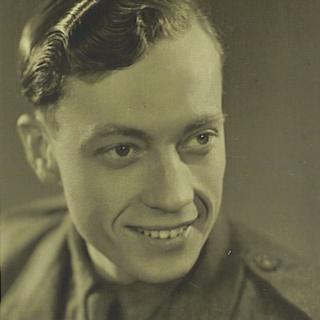 A World War Two veteran who took part in the D-Day landings has been awarded France's highest honour for his role in the country's liberation.
George Nutburn, 92, of Lowestoft, was presented with the Légion d'honneur by Stephen Ardley, the Mayor of Lowestoft, on behalf of the president of France.
Mr Nutburn was being honoured for his "extraordinary bravery".
He said he accepted the award on behalf of the thousands who died on D-Day.
In June 1944, Mr Nutburn drove a flail tank which was used to clear mines from Sword Beach during the operation to liberate France from the Nazis.
Great-grandfather Mr Nutburn said: "I feel I have to accept the award on behalf of the thousands of men who are still there, 6ft under."
Mr Ardley said: "The opportunity to present this medal to a local hero of the Second World War is a wonderful privilege.
"This is the highest honour that France can bestow and it is richly deserved for his courage and bravery during one of the most famous operations in military history."
The award was made on Saturday afternoon at the Parkhill Hotel in Oulton.
His family were in attendance, including his wife Phyllis, with whom he will be celebrating their 70th wedding anniversary in January.