Man dies in Port of Felixstowe industrial accident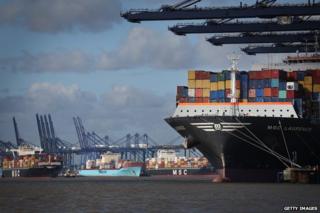 A man has died following an industrial accident at the UK's biggest container port.
The accident happened on the Port of Felixstowe quayside shortly before 15:00 BST on Friday.
Port paramedics tried to save the man, who is believed to have been in his 50s, but he was pronounced dead a short time later.
Suffolk Police and the Health and Safety Executive are working together to investigate the incident.