Vet Oliver Lown jailed over bestiality images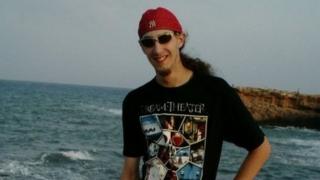 A former vet who was struck off after being filmed having sex with a horse and a dog has been jailed for possessing images of bestiality.
Oliver Lown, 29, of Main Road, Kesgrave near Ipswich, admitted seven counts of having extreme images of dogs and horses which were "grossly offensive, disgusting or obscene".
Police found videos following a search of his home on 31 January 2014.
He was jailed for 24 weeks by magistrates in Ipswich.
The court heard Suffolk Police were called to Lown's home - a converted garage at his parents' house - following an assault allegation by his now ex-girlfriend.
Officers took no further action over the claim, but they did confiscate computer equipment and found seven videos featuring bestiality.
Lown had a previous conviction for possessing similar images featuring animals for which he was sentenced to a 12-month conditional discharge by Northallerton magistrates in North Yorkshire in 2012.
Ipswich magistrates court heard he trained as a vet in Hungary and qualified in 2013.
He was struck off the UK professional register last year by the Royal College of Veterinary Surgeons (RCVS) following a disciplinary hearing into his previous offences.
Sentencing at Ipswich magistrates, Celia Dawson, JP, said pre-sentence reports showed Lown had a "lack of remorse" and had tried to justify his offences.
His defence solicitor said he would be appealing against his sentence.