Fire above Bayfields Hotel and Bar "arson"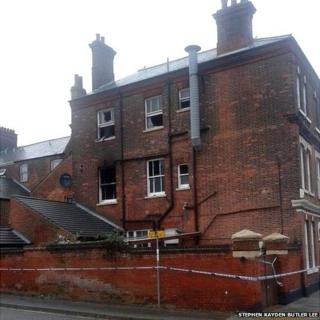 A blaze which broke out in a flat above a pub in Lowestoft is being treated as arson, police have said.
Bayfields Hotel and Bar in High Street had to be evacuated after the fire started on the first floor.
Six fire appliances attended the scene and it took crews about three hours to put out the blaze on Friday night.
Suffolk Police are appealing for witnesses after an investigation found the cause of the fire to be "suspicious".