Hollesley Bay prison worker jailed for helping inmate abscond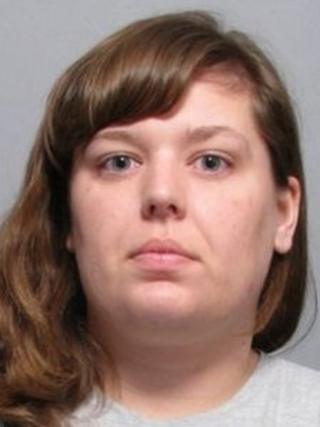 A prison worker who "formed a great affection" for an inmate and helped him abscond has been jailed for a year.
Frances King, 26, from Melton, was working as a clerk at Hollesley Bay, in Suffolk, when Daniel Best absconded in July 2013.
King drove him from the jail and provided him with a "safe house". He was arrested a week later.
At Ipswich Crown Court Judge David Goodin said her actions "reflect badly" on the prison service.
King, who had just come out of a long-term relationship, struck up a "romantic relationship" with Best, who had been serving an indeterminate sentence since 2007 for kidnapping his ex-girlfriend.
Ian James, defending, described King as "vulnerable" after the split and said she had been "exploited" by Best.
'In jeopardy'
"She was given a story that he was being threatened and his physical safety was in jeopardy if she didn't help him," Mr James said.
King had arranged transport for Best while he was on the run and also a hotel room, the court heard.
Mr James said staff had been encouraged to "be friendly with the prisoners" and King had not been given specific training to help her with such situations.
But sentencing her, Judge Goodin said King had worked at the prison for about eight years and knew "as much as anyone working in the prison system could about how it worked".
"It is sometimes difficult to dictate where the heart should go," he told her. "You were, however, entirely in control of what you did."
He said she had "betrayed the trust" of the prison service and the public.
King, who admitted holding a public office and wilfully neglecting to perform her duty, was told she would serve at least six months of the sentence.
Best was sentenced to eight months in jail following his re-arrest.