Suffolk Coastal council office move 'to save £200,000 a year'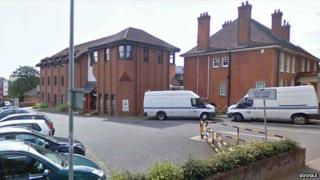 A planned move of a council's headquarters would save about £200,000 a year, the local authority said.
Suffolk Coastal District Council said its offices on Melton Hill in Woodbridge were too big for its 300 staff and too expensive to maintain.
The council has voted to negotiate to move to a new site.
The local authority said contracts had yet to be signed, so it could not disclose the cost or location of the new site.
The new premises would be in the Woodbridge area and a full council meeting voted to approve the idea and press ahead with detailed property talks.
'Recoup' investment
Ray Herring, Conservative leader of Suffolk Coastal, said: "Melton Hill is inflexible, ill-suited to modern working and is becoming increasingly expensive to maintain and run.
"The new site will save us, and the tax payer, an estimated £200,000 a year in running costs and we should recoup our initial investment within eight years."
The council said the new building could be bought using existing funds and was not dependent on the sale of the existing offices.
Once a contract on the new site had been signed, it could then put the existing offices on the market.
Suffolk Coastal said it expected to be able to move into the new headquarters in about two years.
The authority's projections were that the move would save about £500,000 a year after 17-20 years.