Ipswich police car crash injures two drivers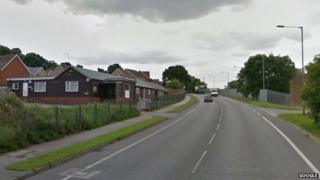 A crash involving a police car in Ipswich has left the driver of another car with a broken pelvis.
The marked squad car was responding to a report of an alarm and suspicious activity at a property on Raeburn Road when it collided with a Citroen C4 on Landseer Road, Suffolk Police said.
The officer driving the police car had whiplash injuries and both drivers were treated in hospital.
Police said the crash happened at about 22:00 BST on Saturday.