Suffolk children's centres closure plan consultation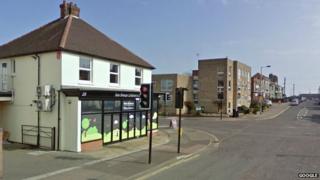 Proposals for the closure of nine children's centres across Suffolk are to be put out to public consultation.
Conservative-run Suffolk County Council said the move would save £2.9m as part of its plans to cut £159m from its £1bn budget by 2017.
Labour councillors said the choice of potential centres to close would affect parents who used them.
The Conservatives said no services provided by the centres would be lost and there could be home visits.
The council runs 47 centres, which provide support to parents of pre-school children, at a cost of £7.2m this year.
'No logic'
The nine earmarked for closure are in the larger towns including Ipswich and Lowestoft, as well as villages including Glemsford.
Councillor Sandy Martin, leader of the Labour group, said: "There seems to be no logic as to why they have chosen to close some children's centres rather than others.
"Meredith Children's Centre in Ipswich is not expensive per child to run, it is in exactly the right place for a centre to help those that need it most and there are 26 other centres that are less well attended that are not being closed."
Children's Centres threatened with closure:
Felixstowe - Sea Breeze
Glemsford - Woodlands
Hadleigh - Brett River
Haverhill- On Track
Ipswich - Meredith
Ipswich - Quayside
Lowestoft - Roman Hill
Reydon and Southwold
Thurston - Jigsaw
The ruling group said Felixstowe had two centres a mile apart, so it made sense to save money by closing one of them.
Councillor Gordon Jones, the council's cabinet member for children's services, said: "Children's centre staff can spend a disproportionate amount of time managing buildings, so for some this would release time that could be better spent with children and families.
"I am absolutely clear that none of the services currently provided by children's centres will be lost if these proposed changes go ahead.
"They will just be delivered differently, whether that's from a nearby location or direct to families in their homes."
The public consultation is due to last for 12 weeks with a final decision expected in December and any closures coming into effect in April.