Highpoint prisoner sentenced for excrement attack on officer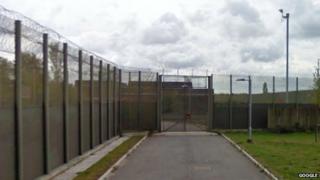 An inmate at a prison in Suffolk has been given a further jail sentence for assaulting an officer with a towel containing human excrement.
Ipswich Crown Court heard Daniel Hedgeley, 21, pushed it in the officer's face at HMP Highpoint while other prisoners laughed.
Judge John Devaux called it a "grotesque and appalling act".
Hedgeley, who was already serving a sentence for burglary, was jailed for another 20 months.
The court heard that the assault was known as "potting" in prison slang.
Hedgeley's defence counsel claimed he had been forced to carry out the assault or face being cut by another prisoner he was in debt to at the jail near Haverhill.
The judge said it was a premeditated act that caused "gratuitous degradation" of the officer, who had taken several weeks off work as a result.