Ipswich beer festival to have new organisers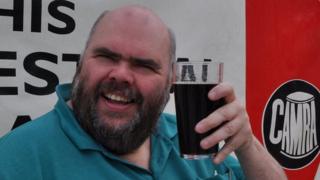 Ipswich's waterfront beer festival will go ahead this year, despite organisers Camra (Campaign for Real Ale) pulling out when the dates were changed.
It had been part of Ipswich Borough Council's Maritime Ipswich event on August Bank Holiday weekend, but Camra quit after the council brought the date forward by a week.
Camra said it was unable to hire its usual equipment that weekend.
The alternative version will take place 13-17 August and feature local brewers.
The local branch of Camra had held its festival on the waterfront for three years after leaving its long-standing venue of Ipswich Corn Exchange.
'No sour grapes'
The branch usually hired its marquees, serving and cooling equipment from the national Camra office, but it was unavailable on the weekend of 13-17 August because it will be in use at the Great British Beer Festival in London.
Matt Long, chairman of Camra's Ipswich and East Suffolk branch, said: "It wasn't financially viable for us to run our festival over that weekend as we would have had to hire from other businesses.
"But we're always happy about any beer festival taking place, so there are no sour grapes and I may well go myself."
Ipswich Borough Council asked local pub The Dove to step in and the Ipswich Beer & Beverage Festival will feature local brewers providing their own equipment on the same Neptune Quay site.
Ady Smith, landlord at The Dove, said: "We deal with 80 or so breweries on a regular basis so it was just co-ordinating it.
"The beauty is that the brewers will be responsible for their own bars so they'll be showcasing their beers and making sure they are top form."