Speedway champion Michael Lee cleared of sex assault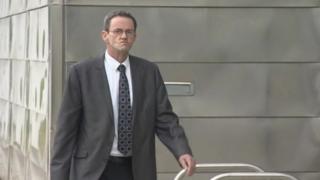 A former world speedway champion on trial for rape and sexual assault has been cleared of one charge.
Michael Lee, crowned world individual champion in 1980, was cleared of sexual assault by an Ipswich Crown Court jury.
Mr Lee, 55, of Worlington, Suffolk, denies raping and assaulting one woman and sexually assaulting another between 2011 and 2012.
The jury is due to resume its deliberations on the remaining three charges on Friday.
During his racing career, Mr Lee rode for several teams including King's Lynn, Poole and Boston.