Talks held over Felixstowe Spa Pavilion theatre's future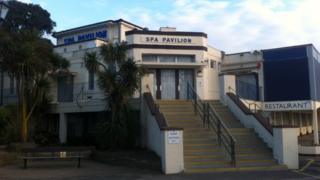 A seafront theatre in Suffolk could reopen after a council said it was due to discuss final terms with a client.
Felixstowe's Spa Pavilion closed last January after Suffolk Coastal District Council said it could no longer pay £250,000 a year to keep it open.
But the authority said it now planned to "finalise the business case" with a client and if contracts are signed, the theatre could open again next year.
Talks are set to continue until the end of July.
The council previously said if an operator is not found for the site it could be knocked down.