Suffolk County Council Tory leadership challenge fails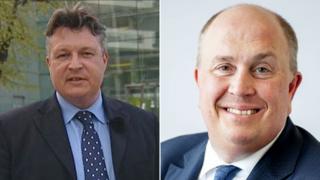 A leadership challenge within the ruling Conservative group on Suffolk County Council has failed.
Councillor Colin Noble put himself up for election against party leader Mark Bee at the Tory-run local authority.
The Conservatives voted against a change in leadership.
Councillor Guy McGregor's challenge to deputy leader Lisa Chambers also failed to win enough support among the 39 Conservative councillors.