Closure notice for three-pupil Stoke Ash Primary School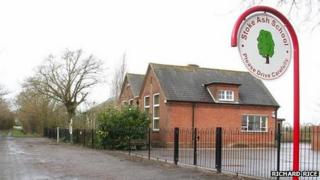 A village primary school which has just three pupils is expected to close in the summer.
Stoke Ash Primary School, in Stoke Ash, near Eye, had 20 pupils as recently as October but has seen a drastic drop.
Following a consultation, Suffolk County Council has published a statutory notice for the proposed closure of the school.
People have until 18 April to comment on the proposal. The school would close on 31 August.
An Ofsted report published in December found the school to be "inadequate".
A spokesman for the council said: "Our priority is to ensure that all children attend a good or outstanding schools and are taught by good or better teachers."
About 200 people live in the village.