Suffolk Circle closing as county council grant runs out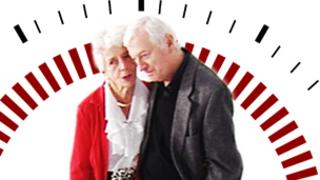 An organisation aimed at helping people over the age of 50 in Suffolk is to close - three years after it was given £680,000 of public money.
The Suffolk Circle charged a £30 annual membership and was formed in 2011 using Suffolk County Council funding.
Critics said it was a "waste of money" because it duplicated services provided by existing charities.
The Conservative-run council said it had helped many people combat loneliness in that time.
Suffolk Circle, a community interest company, said it had not been able to make itself financially viable and would close at the end of March.
'Awful waste'
Councillor Mark Ereira-Guyer, from the Green Party, said: "People will be scandalised by what the county council has done here, because we already had great charities like Age UK and Suffolk Family Carers who could have done the work that Suffolk Circle was looking to do.
"There has been an awful waste of public money in a time of austerity."
A Suffolk County Council spokesman said: "Suffolk Circle has had a positive impact on many people's lives, including reducing loneliness, helping them to become more resilient and self-sufficient."
Suffolk Circle said it had had 2,000 members, created more than 12,500 connections between people, offered in excess of 11,000 hours of social activity and 1,500 hours of practical help.
Damien Ribbans, general manager, said: "Whilst members are obviously disappointed Suffolk Circle cannot continue, they are pleased so much work has been done with our friends at Age UK Suffolk to continue the legacy that Suffolk Circle has created."
Janet Walker, 67, a member who lives near Bury St Edmunds, said: "It's a shock as it was a life-saver when I joined three years ago and I'd just retired for health reasons.
"It was something different as it provided events to go to such as boat trips, you made friends and it provided help, for an extra small fee, with household jobs such as putting up curtain railings."