Kevin Nunn's family to ask Supreme Court for evidence retests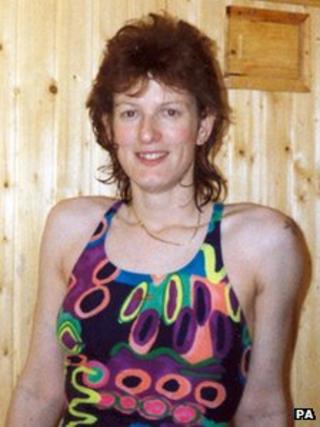 The family of a man serving life for murdering his ex-girlfriend say they face a last-ditch attempt to prove his innocence.
Kevin Nunn, 53, of Woolpit, Suffolk, is serving a minimum 22-year sentence for killing Dawn Walker, 37, in 2005.
On Thursday, his lawyers will take a battle to get evidence retested to the Supreme Court.
Nunn's sister Brigitte Butcher said: "The evidence at the time was fragile and there were many assumptions made."
Miss Walker's body was found near the River Lark, close to her home in Fornham All Saints, in February 2005.
Prosecutors said Nunn killed her after a row and later burned her body.
'Hideous ordeal'
He was convicted in 2006 and, a year later, was denied permission to appeal.
In 2012, his attempts to get Suffolk Police to grant access to key exhibits were also turned down by the High Court.
He claimed semen samples discovered on Miss Walker's body could not have been linked to him as he had undergone a vasectomy.
Ahead of Thursday's hearing, Mrs Butcher, who lives in Norfolk, said: "Why would Kevin put himself out there asking for all these tests if there was any way he was guilty?
"Poor Dawn's death was a hideous ordeal that she went through, but there wasn't anything against Kevin forensically."