Woman raped in Ipswich's Cromer Road area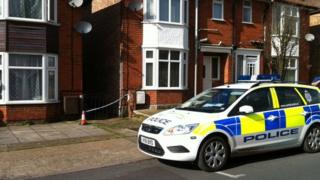 A woman has been raped after being grabbed and pulled in to a wheelie bin storage area in Ipswich.
The 27-year-old victim was walking from Norwich Road to Cromer Road when a man approached her at about 20:30 GMT on Monday.
The attacker was described as being of mixed race, aged about 35 to 40, with short black hair.
An area in Cromer Road has been cordoned off as police investigate.