Plan to merge Suffolk and Norfolk control rooms criticised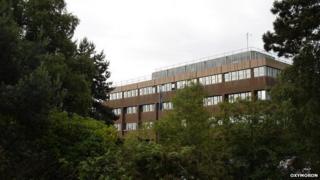 A proposal to merge Suffolk and Norfolk's police control rooms will put people's lives at risk, a union has claimed.
Suffolk and Norfolk Police want to close the control room in Suffolk and move all staff who deal with calls to an expanded centre in Norfolk.
The forces say they are under pressure to cut costs and the combined control complex could save about £1.8m a year.
But Unison has called the merger plan a "step too far".
The two forces began sharing services including human resources and communications in 2011.
Support services including HR, finance and procurement would probably be based in Suffolk, with a projected saving of £2.5m a year, the forces said.
'Lives at risk'
Both proposals will now go to the counties' police and crime commissioners on Thursday.
Mark Trask, Suffolk Police Unison branch secretary, said dealing with Suffolk emergencies from Norfolk would put people's lives at risk.
"If the calls aren't answered efficiently, the police don't arrive," he said.
He added that a commute to Norfolk would be "impractical and too cost prohibitive" for the majority of staff.
Suffolk Police said 134 people work at the control room, which is based at its Martlesham headquarters.
Norfolk Police, whose revenue budget for 2013/14 is £150m, needs to save £20.3m by 2018, while for Suffolk Police, whose budget is about £120m, the figure is £16.4m.