Harris Business Park, Ipswich: Work begins at new industrial site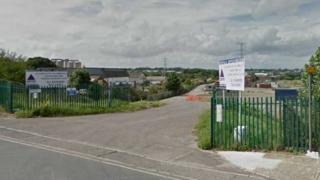 Work has begun on turning a former bacon factory in Ipswich in to a £12m business park.
Businessman Peter Colby bought the land on Hadleigh Road in 2006 and gained planning permission with a view to creating up to 200 industrial units in phases.
The development had been held up by work on a new railway line.
The entrance is under construction and the first 10-15 units will be built later this year.
Mr Colby said he did not have any businesses ready to move in, but was creating the infrastructure first.
"I'd like to attract manufacturing and I'm taking the risk of building 'on spec' to create a working environment," he said.
"I believe the demand is there - if I didn't, I'd be an idiot."