Southwold installs CCTV camera to combat thefts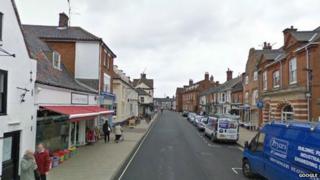 A seaside town is installing a CCTV camera on the only incoming road to try to combat burglaries.
Ten shops in Southwold and Reydon have been raided in the past 10 months.
The camera is being installed by Suffolk Police and county council on Mights Road near the Buss Creek bridge.
PC Chris Sadler said: "It's not escaped some criminals' notice that Southwold's got some lovely shops and is not protected by CCTV."
The CCTV camera will be the town's first in a public area, as opposed to the ones installed by shops or by banks at cash machines.
Daddy Longlegs on the High Street had about 280 pairs of footwear worth £25,000 stolen during a raid in September.
Symmon Whiting, shop manager, said: "If there had been a camera on the bridge - the only way in and out - we had a description of the vehicle and hopefully it would have been able to pick something up."